Water and Process Fluid Purification Systems
We work with you to design a tailored system that meets your specific requirements.  From simple filtration to membrane technologies, Process Solutions, Inc. specializes in providing the system and support that's right for your budget, water-quality and on-going maintenance requirements.  This includes both packaged and custom-engineered systems for all varieties of process water purification applications.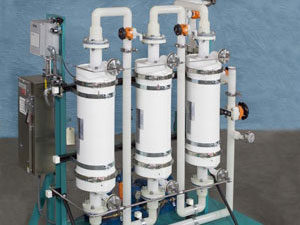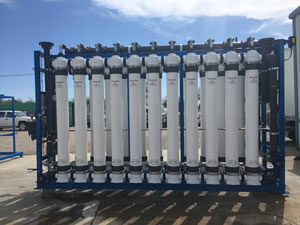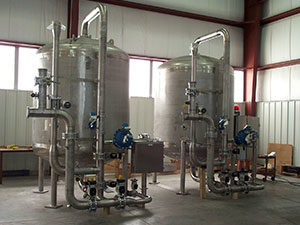 Water Softening
Standard packages are available in single or dual configurations, as well as custom-engineered configurations for application-specific process requirements.
Filtration
Wide range of filtration systems including sand, multi-media, activated carbon, and ultrafiltration products.  We can help you specify the best technology and configuration for your particular pretreatment application... Read More
Ultraviolet (UV) and Ozone Disinfection
Ultraviolet and ozone system disinfection systems for water, process fluids, and tank air disinfection.  UV and ozone systems disinfect by inactivating pathogenic microorganisms, such as viruses, bacteria, and parasites.  These systems can provide other water quality benefits and have the added benefit of not requiring chemicals.  Let us help you select the system that is best for your application.
Packaged Chemical Feed Systems
Chemical feed systems are engineered for precise chemical control to maximize water quality while minimizing the costs of overfeeding, excessive corrosion rates, and maintenance.  Properly engineered feed systems are a critical component of treatment systems.
Reverse Osmosis (RO)
Reverse osmosis systems reduce or eliminate the chemical handling requirements posed by ion exchange technology.  They are the "workhorse" of demineralization systems. From laboratory systems to large-flow production systems, we can show you how membrane technology can improve your process and production performance... Read More
Deionization (DI)
Conventional deionization systems are available in two-bed, mixed-bed, counter-current regenerated, and packed bed technologies.
Electrodeionization (EDI)
Electrodeionization systems utilizing conventional plate-and-frame technology and spiral-wound modules.  These systems are the state of the art in high-purity water production; eliminating hazardous chemical handling resulting in the production of consistent, ultra-pure water quality.
Lab Water Systems
Pure and ultrapure water systems for laboratory applications, including point-of-use systems to large custom systems for any water type and purification specifications.