Water Treatment Service & Support
When you're experiencing a problem our team of process and system experts can provide immediate answers and support.  We proudly offer a full range of water treatment services to maintain and continuously improve the performance of your purification systems and related processes.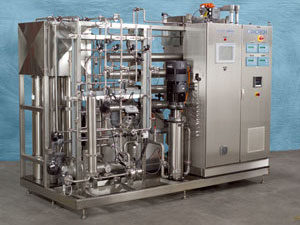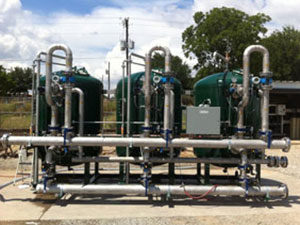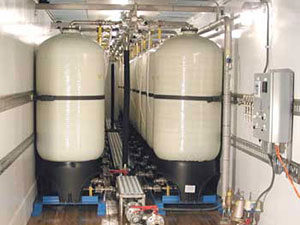 Turnkey Installations
When you purchase a system from us we support you every step of the way.  It begins with understanding your application, budget, timing, performance, and operating parameters; then we work with you to develop a design.  Finally, we manage the delivery, installation, start-up and operator training.
Retrofits & Upgrades
We can help you assess your current system and recommend retrofits and upgrades that can help you get more out of your existing systems including improved water quality, higher efficiency and improved up-time.
Preventative Maintenance & Service Contracts
Our team of specialists can ensure your system is always running at peak performance.  We can custom design a preventative maintenance and service program including on-site maintenance and remote support.
Service Deionization & Mobile Systems
If you want to avoid a permanent installation, chemical handling and maintenance, we offer service deionization and mobile systems.  Our specialists exchange your exhausted tanks with regenerated tanks and maintain the system so you don't have to. This is a great option when space, capital or operating expertise are critical constraints.
Startup Services
Need help commissioning a new system or re-commissioning an existing system?  Our team of water and process fluid treatment specialists will be on-site to help you through the process.  We will help you prepare your system, troubleshoot issues as they arise, bring your system to a stable operating state, and provide operator training.
Operator Training
Whether you need to train your employees on a new system or provide refresher training on system operation, maintenance, or performance improvement we can help.
Technical Support & Troubleshooting
When your systems are down or experiencing performance issues, our team understands the importance of getting them back up quickly and cost-effectively.  We can provide both remote and on-site support when you need it.
Resin & Membrane Maintenance
Maintaining ion-exchange resins and membranes are a critical part of maintaining performance and avoiding costly shut downs.  Our team can help ensure that you are always running efficiently.  We offer a wide range of maintenance services to meet your needs: cleaning, replacement, regeneration, membrane autopsies, and more.